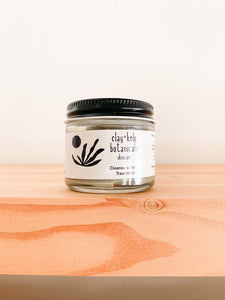 A powerful blend of organic kelp, clays and rich botanicals. Brewed to refine and restore, transforming your skin! 
Benefits:
Detoxifies Skin
Repairs cellular structure 
Brightens skin tone
Deeply cleanses
Use 2/3 times weekly, massage into skin for desired exfoliation. Let dry, rehydrate and rinse. 
2 oz jar.
Handmade in Ucluelet, B.C.