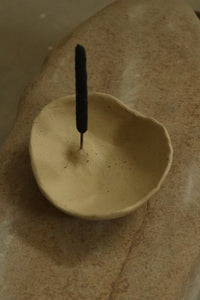 Hand-built incense burner made from a mixture of wild clay, gathered sand and white clay. These were made using gathered rocks from the river as a form for the clay slab. Each one is truly organic, and each one differs slightly from the next. These are left raw and unglazed.
**Colour varies slightly 
Approximate width: 5"