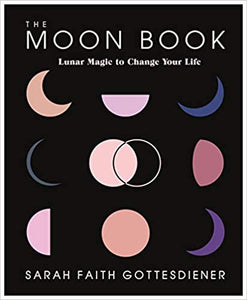 We all know the moon. We all have a relationship with it. The earliest people obeyed her orbit, timed their months and holidays and celebrations and agriculture to the moon; the echoes of that system are still visible today, though the connection to the moon is often forgotten.
Sarah Faith Gottesdiener is the leader of a movement to remind us of that lineage, guiding our rhythms and our sleep, our energy and our emotions, reminding us of our humanity and our magic. In her self-published
Many Moons Workbooks
and
Lunar Journals
, as well as her sold-out classes, she has guided over 50,000 readers to a deeper relationship with the moon, and through it, with themselves.